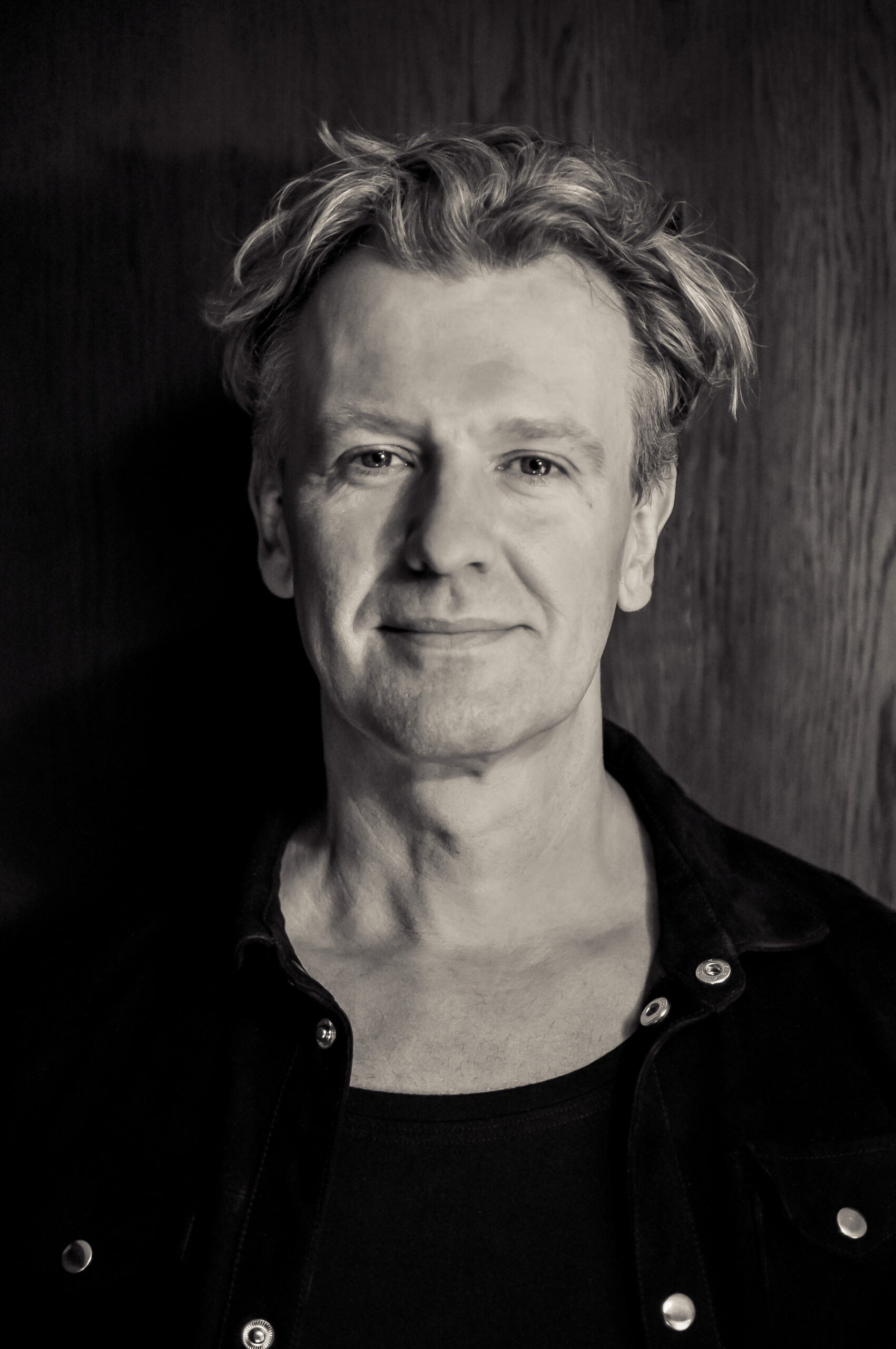 Architect / Interieurarchitect Jeroen de Nijs
Na een opleiding aan de Koninklijke kunstacademie in Den Haag is Jeroen de Nijs in 2000 als zelfstandige begonnen met het ontwerpen van meubilair. Vrij werk, maar ook particuliere opdrachten. In de loop der tijd groeide dit uit tot complete interieurs van woningen en winkels. De laatste jaren bestaan zijn opdrachten voornamelijk uit het ontwerpen van gebouwen en complete interieurs maar ook kleinere opdrachten zoals enkel een badkamer, keuken of meubel. 
Dat dit zich zo op deze manier heeft ontwikkeld komt, zoals hij in eigen woorden zegt, doordat; 'als interieurarchitect heb ik veel gevoel voor ruimte en sferen. Mijn visie is dat een gebouw altijd vanuit de beleving van een interieur moet ontstaan. De functies van de diverse ruimtes en de inval van zonlicht bepalen uiteindelijk hoe een gebouw eruit zal zien van de buitenkant.' Jeroen de Nijs komt uit een bouwfamilie waarin generaties lang het bouwbedrijf werd overgedragen van vader op zoon. De verwachting was dan ook dat Jeroen de Nijs dit familiebedrijf zou voortzetten, maar na een aantal jaar bleek dat zijn creativiteit hem meer voldoening gaf. Echter, zijn ervaring met de bouwkundige wereld blijkt nu van groot belang in zijn loopbaan als ontwerper van gebouwen en interieurs.
Jeroen de Nijs begint iedere nieuwe opdracht zonder vooringenomen stijl. Niet omdat hij wars is van zichzelf herhalen, maar omdat geen locatie en opdrachtgever hetzelfde zijn. Deze verdient haar eigen specifieke oplossing. Hierdoor blijven zijn ontwerpen authentiek zijn en oorspronkelijkheid uitstralen. Deze werkwijze geeft ook aan dat Jeroen de Nijs zijn persoonlijke voorkeur ondergeschikt maakt om zodoende een 'maatpak' voor de opdrachtgever te kunnen realiseren.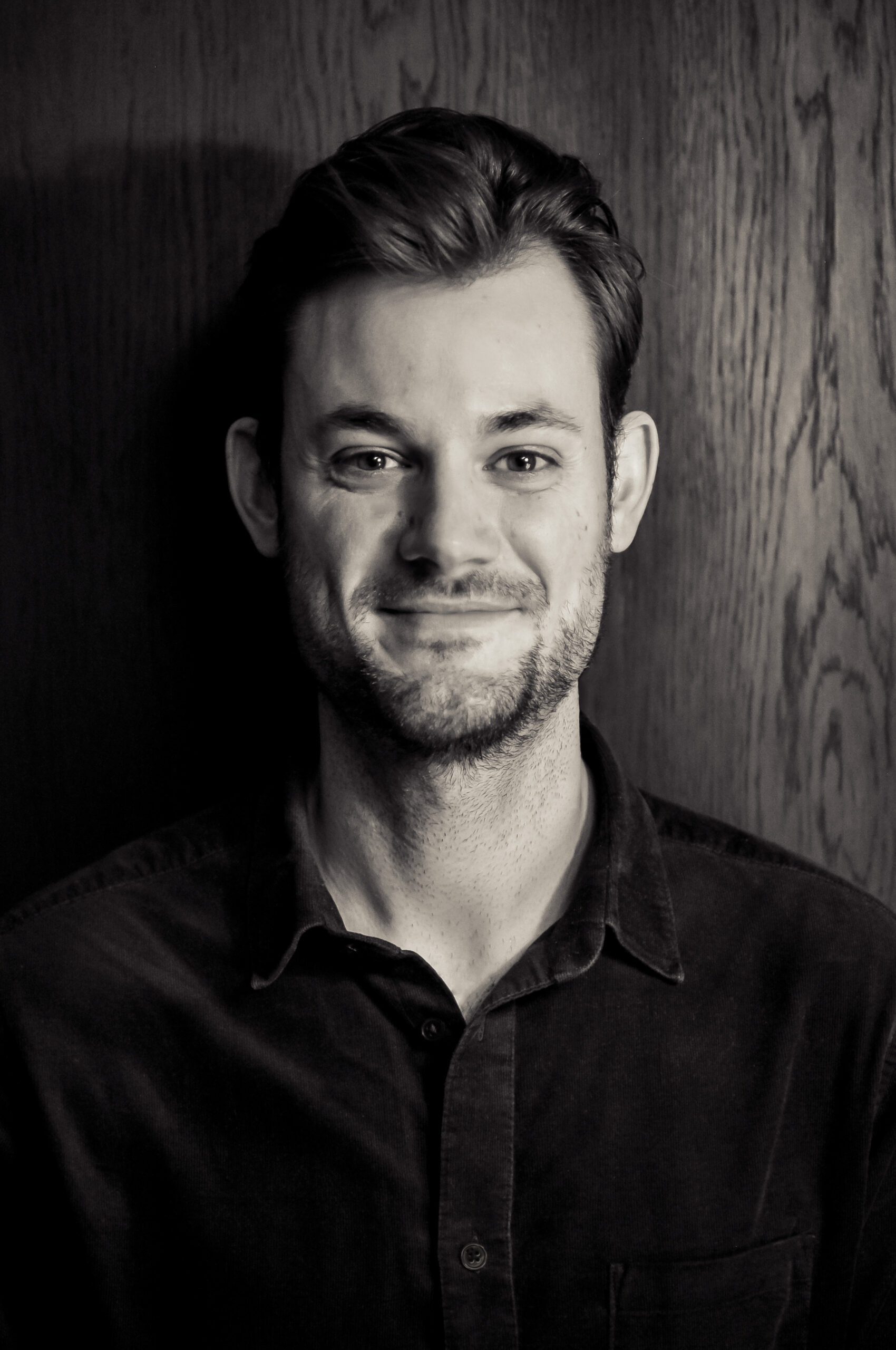 Interieurarchitect Koen Venneman
Sinds 2015 is Koen Venneman fulltime werkzaam als interieurarchitect bij Jeroen de Nijs. Koen ondersteunt Jeroen op alle vlakken van het vak. Bij het ontwerpen van interieurs, exterieurs en buitenruimtes maakt hij plattegronden, 3D-visualisaties, verlichtingsplannen en wordt er nagedacht over de styling. Daarnaast is Koen verantwoordelijk voor PR, websitebeheer en social media.
Koen is zijn loopbaan begonnen via de opleidingen Ruimtelijk Vormgever aan het Cibap te Zwolle en Spatial Design aan de Hogeschool voor de Kunsten in Utrecht. Door zijn opgedane ervaringen bij verschillende interieurontwerpers en -bouwers heeft hij kennis van alle facetten van het vak. Daarom werkt Koen graag aan een totaalplaatje, van het maken van de eerste schets tot het bepalen van de kleinste details. Hierbij staat centraal dat de wensen van de opdrachtgever perfect doorvertaald worden in een goed doordacht plan waar een authentiek eindresultaat uit voortkomt.
Jeroen de Nijs
After training at the Royal Art Academy in The Hague in 2000, Jeroen de Nijs began designing furniture independently. Jeroen took on made-to-measure projects and private assignments. Over time, the business grew into designing complete interiors of residents and  retail. Within the last few years there have been assignments for designing buildings and interiors but also small assignments like bathrooms, kitchens or furniture.

It has developed in this way, as he says in his own words, because;
"As an interior-architect I have a strong sense of space and atmosphere.My vision is that the exterior of the building is always designed from the use and experience of the interior. The functions of the various rooms and the natural light ultimately determine how a building will look from the outside." Jeroen de Nijs comes from a family construction business that was handed down from father to son for generations. The expectation was that Jeroen would take over the family business but after a few years working in construction he realized that his creativity was more satisfying. However, his experience in the construction world now appears to play an important role in his career as a designer of buildings and interiors.
Jeroen de Nijs starts every new project with no preconceived style because he is averse to repeating himself. Jeroen tries to reinvent himself each time, so that his designs are authentic and original in appearance. To design  a 'made-to-measure suit' for his clients, this method also ensures that Jeroen puts his personal design preferences aside. Whether it's an interior, a piece of furniture, or a building, it reflects the client in the final result.
Designer Jeroen de Nijs prefers to work together with a client to realize a project. He wants to be a partner throughout the process to inspire and complement each other so that the project reaches a higher level. Jeroen finds inspiration in his clients and the environment surrounding them. That affects the space and atmosphere, which determine the shape, materials and detailing. Surprising sightlines and a feeling of space characterize Jeroen's work.
As a result of this vision, Jeroen de Nijs' designs are not recognized as one particular style but there is a kind of signature in the diversity of designs which Jeroen has done in recent years. This shows that he has a preference on how materials are processed and a craftsmanship that lends a certain rawness to his designs. In combination with the visual language it uses, there is something clear and timeless in his work. The final result of Jeroen's work is free from fashionable influences.
But whether it's interior, furniture or architecture, Jeroen de Nijs essentially designs spaces … with a soul …
…have a nijs life!
Koen Venneman
Since 2015, Koen Venneman has been working as an interior designer at Jeroen de Nijs. Koen supports Jeroen in all professional areas. When designing interiors, exteriors and outdoor spaces, he creates floor plans, 3D-visualizations, lighting plans and is engaged with styling. Koen is also responsible for PR, website management and social media.
Koen started his career through the courses Spatial Design at the 'Cibap' in Zwolle and Spatial Design at the 'Hogeschool voor de Kunsten' in Utrecht. Through his experience with various interior designers and builders he has knowledge of all facets of the profession. That's why Koen likes to work on a complete picture, from making the first sketch to determining the smallest details. The main point to this is that the client's wishes are perfectly translated into a well thought-out plan from which an authentic end result emerges.